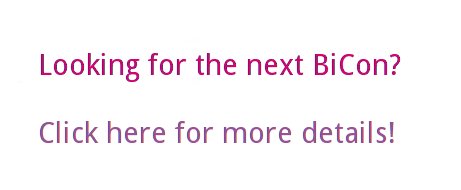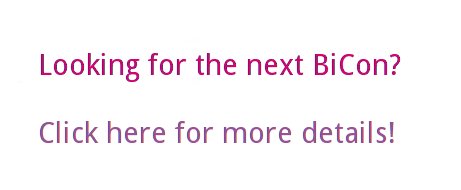 Coventry Aug 25 - 27 2001

The best thing about BiCon was:
'post it note' workshop schedule board
As usual, meeting lots of old friends
Attila the stockbroker
Attilla the Stockbroker
Browns/Nice social spaces if you're not in a workshop etc, that are near daytime and accomodation sites
Community
Doug C___
Ents on sat, that you could talk and hear at, not too smokey
Everything.
Friday night precon pub meet
Friendly atmosphere, interesting people
Having my eyes and heart opened even wider
Just being here
Kay :-)
Lots of interesting workshops.
Lovely people as ever, masks/masquerade + Attilla
Masked Ball
Masks
Masquerade and Atilla
Masquerade and cute people :-)
Meditation Workshop - very powerful!
Meeting Bi friends and making new ones.
Meeting cool people
Meeting friends I dont see often
Meeting new likeminded friends
Meeting other people
Music wasn't too loud in evening ents, one could talk and hear each other.
Networking
Parties
People
Pornography workshop
Seeing really cool, wonderful people
Sex
Talking to interesting people
The Film!
The Masque and the DJing
The atmosphere that enabled me to wear outrageous clothes and feel comfortable
The masquerade
The people
Workshops and Atilla and disco
Workshops and people
cuddlepiles
cute organisers :-)
feeling confirmed and visible in a bi community
film making workshop, and the nice weather
flirting
good workshops
loads of stuff
meditation
meeting "old folks", opourtunity of informal talks
meeting new people in workshops
meeting old friends
people having such a good time
shower rooms
the chilled atmosphere
the friendly people!
- Feedback - Main - Workshops - Market - Photo's -
BICON® is a registered trade mark of BiCon Continuity Ltd, and is used with permission.
BICON® is a registered trade mark of BiCon Continuity Ltd, and is used with permission.