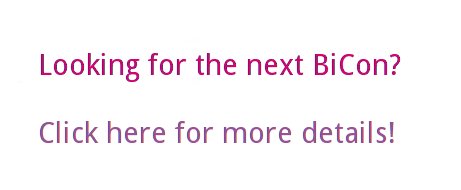 Coventry Aug 25 - 27 2001
Photos

Some of the images are quite large, but most are of suspect quality due to being taken with a rather aged digital camera. But for what it's worth:
Sorry no thumbnails.

---
- Main - Booking - Workshops - Market - Entertainments - Photos - Feedback -
BICON® is a registered trade mark of BiCon Continuity Ltd, and is used with permission.