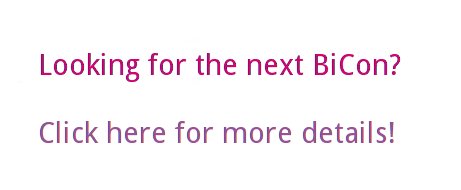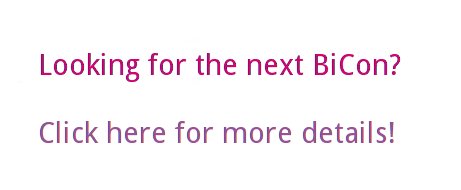 Coventry Aug 25 - 27 2001

Thw worst thing about BiCon was:
2 sites
Accom not with workshops and sat morning
Accomodation in a dodgy part of the city
Attilla the stockbroker ( 90 minutes of him!)
Attitude of some of the locals
Being woken up by banging doors
Clash of S00000 many good workshops.
Discos
Having Bicon on a bank holiday weekend. Seems like a good idea but unfortunately it meant that many shops and eating palces were closed
It was too short
It's over :-(
Lack of beer
Lack of sleep
Leaving!
Long walks to get places
Maps and directiosn
Maybe no late bar
NO CAFFEINE!
No Coffee!
No Coffee/Food on site
No social space
Not enough gophering!
Not having a Bar/Main social whatsit
Number of straymen shouting abuse at us (women) as we walk through town in evening/night
Poetry performance, good quality but wrong time and too long
Room to hot and not enough social space and place to eat at localy
Seperate sites for workshops, accom and ents
Split up site
That everything wasn't perfect for everyone
The lack of cafes or sandwich shops on site - but the city center wasn't too far
The split site
Workshops too short and without break in between and physical access difficult
accomo not near venues
arriving too late
didn't pull
finding it - no printed map/directions
heat in the workshop rooms
keys to accomodation
no food on premises
not enough breaks
nothing it was good
poor social facilities at workshop site
split site
too far from accomno social space/on site bar
too short :-)
too short workshops
workshops too short
- Feedback - Main - Workshops - Market - Photo's -
BICON® is a registered trade mark of BiCon Continuity Ltd, and is used with permission.
BICON® is a registered trade mark of BiCon Continuity Ltd, and is used with permission.